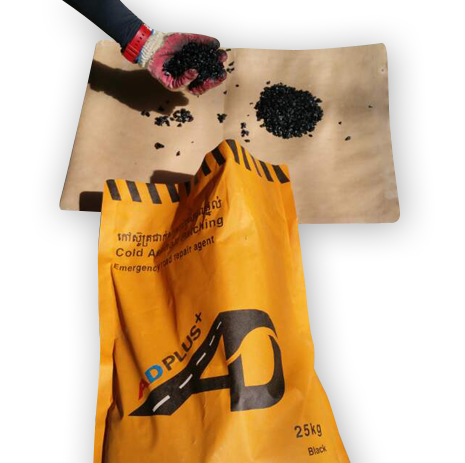 AD plus
+

Features
Additive after opening the package. Can be used immediately without heating.
Can be used in rainy weather or at any temperature! Excellent adhesion.
Do not stick to equipment or tires during construction.
Excellent waterproof.
Possible through the vehicle immediately after construction.
Long term storage in airtight packaging.
No sand installation required after construction.
04
A

D

PLUS

+
Construction
Method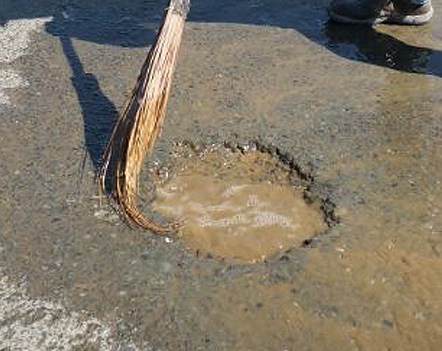 Clean the construction area.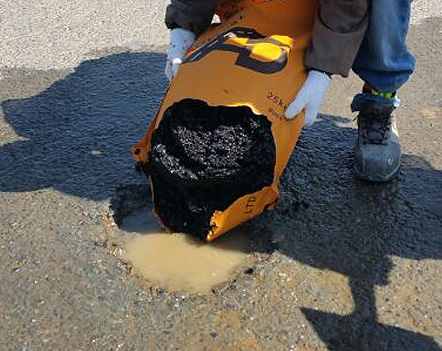 ADD+ + ADD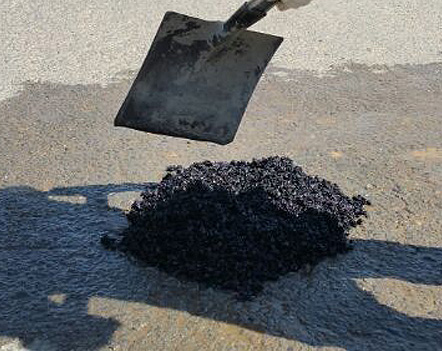 Evenly trim with a shovel.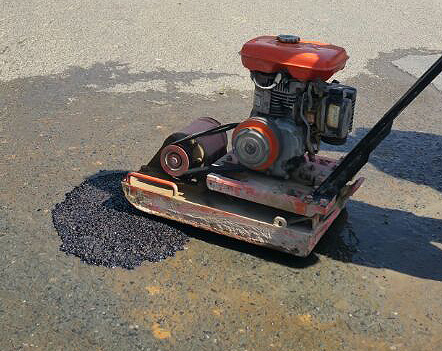 Adhere with the press.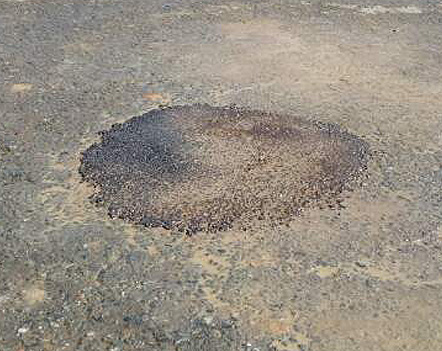 Transit Can Take Place Immediately.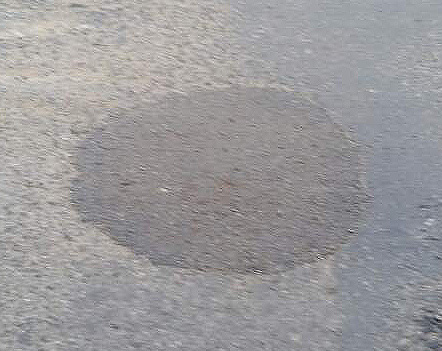 24 hours have elapsed.